The attorneys at Ramos Law are experienced, dedicated, and passionate about advocating for the rights of individuals with disabilities or special needs. They have a strong history of success in helping clients navigate the special education, long-term disability, and Social Security disability processes to get results.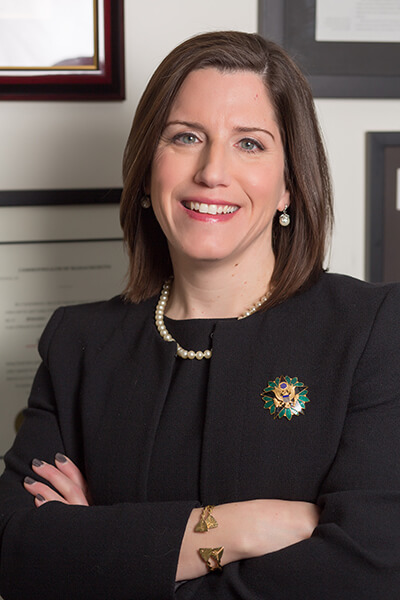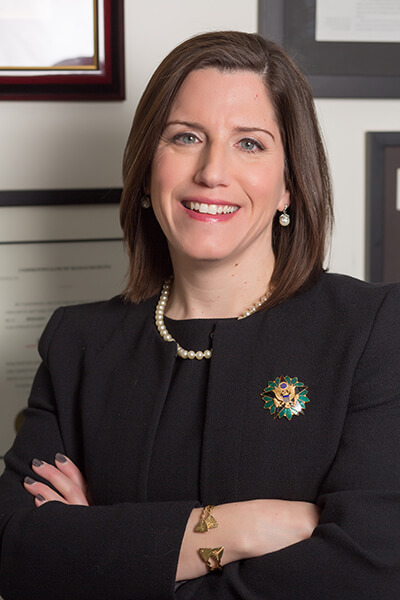 TERE RAMOS
Education, Social Security disability, and civil rights lawyer
Tere Ramos
Education, Social Security disability, and civil rights lawyer
Tere Ramos focuses her practice on education and Social Security disability law. She represents children with special needs and their families, as well as students who have faced bullying, harassment, or civil rights violations in school. She also works to protect the financial future of individuals with disabilities by helping them access benefits.
Her life's mission is to seek justice for low- and moderate-income families and those with limited English—people who are often underserved by the legal system. At Ramos Law, she brings the same energy, passion, and commitment to all cases, regardless of the client's means.
Ms. Ramos received her undergraduate degree from Wellesley College, a master's degree from Georgetown University's School of Foreign Service, and her law degree from Boston College Law School. A native speaker of Spanish and English, she is also fluent in Portuguese, Italian, and French and has a working knowledge of Chinese, German, and Russian.
"I met Tere Ramos in 2014 when I was working with youths 4-16 years old. Tere began working with a few of my clients and immediately I was impressed with her hard work, dedication, compassion, and understanding.

Tere is a fierce advocate for children and their families. Collaborating with parents, the school, and outside providers, she makes certain that all essential services for the success of the students are in place. As a provider, I have learned so much from Tere about special education and how IEPs work. She is a true inspiration!"

—IDENICE SARGUT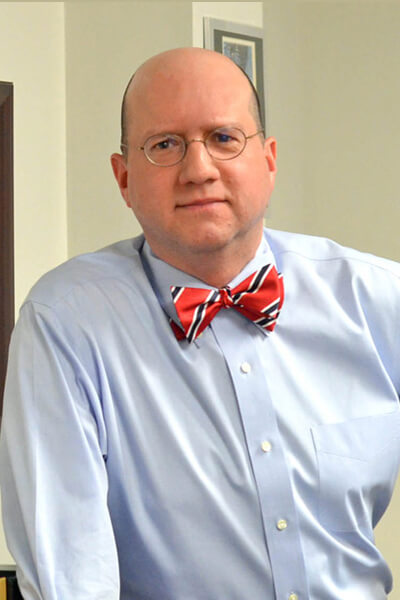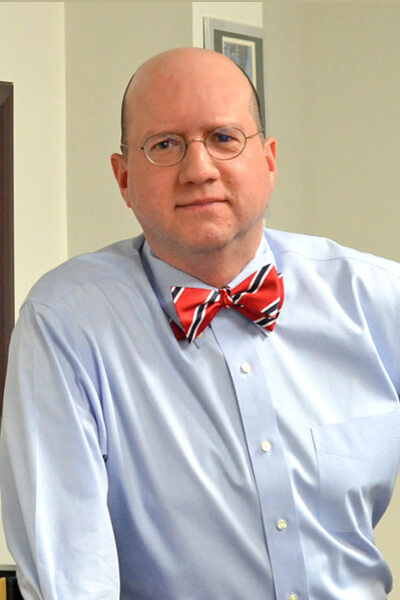 IVÁN A. RAMOS
Long-term and Social Security disability lawyer
Iván A. Ramos
Long-term and Social Security disability lawyer
Iván A. Ramos has been practicing law for over two decades, focusing on protecting the financial future of disabled individuals. By concentrating on disability benefits law, he has been able to acquire the knowledge and experience needed to succeed against billion-dollar disability insurance companies.
For him, working in disability law is more than just a job or a business opportunity—it's a calling. With a strong commitment to social justice, he believes in protecting the rights of those facing injury or disability, regardless of their means.
Mr. Ramos received his law degree from the University of Connecticut School of Law and his undergraduate degree from Clark University. He is fluent in Spanish and English.
"Ivan Ramos is a very personable and efficient lawyer. He was always accessible and was very patient. He spent a lot of time on my case and always returned my phone calls very quickly. I could never have done all of the paperwork required for my disability claim without him. I highly recommend him to everyone. His staff is also the best."

—DEBORAH HAMPEL
Our process—Straight talk, no extra charges
Our process starts with a free evaluation. We will listen closely, review your situation in detail, and give you a straight answer. To protect your time and save you from unnecessary legal fees, we will not start a legal process if we don't think you have a strong case.
If you do have a case, we'll make sure you know your rights, then map out a plan to get the best results for your child. Whether you need help evaluating your child's needs, creating an Individualized Education Plan (IEP), or resolving a dispute with a school district, we'll be there to guide you.
Our goal is to provide high-quality representation at a reasonable cost. We can do this by putting our knowledge to work to get results efficiently. In advocating fiercely for our clients, we work to resolve issues quickly and in a cost-effective manner. Because we believe that everyone deserves access to strong legal representation, we charge only for the time and services you need, at a rate based on your family's income.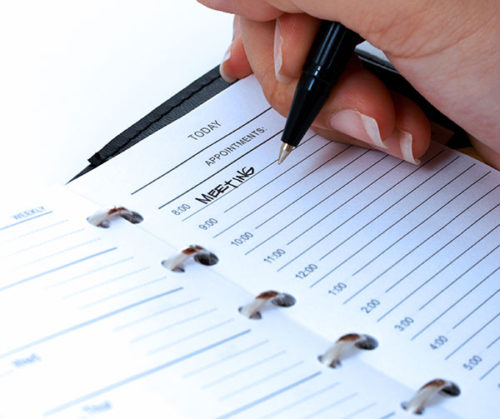 At Ramos Law, we believe that everyone should have access to quality legal help when it comes to their child's education. Our fee structure for special education cases reflects these values.

If you have a case that we believe we can help with, we will work with you regardless of your ability to pay. We know that many families don't qualify for free legal services but can't afford the high fees that most law firms charge. Our sliding-scale fees take your situation into account.

We will charge either an hourly rate or a set fee

—

whichever makes most sense for you, given your specific needs.

There is no retainer for most cases, and we will never charge for time or services that you don't need.
When we say we give the same high-value service to all of our clients, we don't mean that some clients go on a payment plan that will take years to pay off. Our evaluation for special education cases includes setting a sliding-scale fee, where the total charge depends on the client's ability to pay. We put your child's best interests at the center of our practice. So you can rest assured that you will get the quality legal advice you need without the worry of costs you can't afford.
A note on our fees for education cases
Ramos Law was founded on the belief that all disabled individuals should have access to the court system. Unfortunately, many families are not able to afford the prevailing legal fees charged by lawyers in their communities. To address this inequity, Ramos Law offers an innovative tiered fee structure for special education cases that allows low-income families to pay for legal services at reduced rates. In most cases, we seek to resolve matters through the administrative process or negotiation. However, if a claim goes to court, a judge may order a school district or educational institution to pay legal fees at the prevailing rate.
Where we work—MA, CT, RI, NH
Our experienced attorneys are available to help families in Massachusetts, Connecticut, Rhode Island, and southern New Hampshire. If you live in one of these areas and have a child whose special education needs are not being met, we may be able to help.
We offer six convenient locations, including four across Massachusetts, as well as centrally located offices in Connecticut and Rhode Island. Note that we meet with clients by appointment only. You can set up an appointment at any location by calling (855) 946-7266.
We serve families regardless of means, background, nationality, or primary language. Our staff speak Spanish, English, and Portuguese, and we offer interpreters and translators for clients who speak other languages.
National training and consultation
Tere Ramos is a nationally recognized speaker on topics relating to education and language access as civil rights. She has spoken widely on the rights of students who receive special education services, students who are English language learners, and those who fall into both groups.
Ms. Ramos provides training in special education in Spanish, English, and Portuguese for a wide variety of stakeholders. In addition, she consults with various public agencies to help them develop language access plans that comply with federal and state laws. Among other audiences, she has addressed:

Parents

School personnel

Medical, mental health, and other service providers

Community advocacy organizations

Legal service providers

Education and government agencies
Ms. Ramos has presented at the national conferences of the Council of Parent Attorneys and Advocates (COPAA), the National Legal Aid and Defender Association (NLADA), and TASH, the international disability advocacy organization, among others. At the state level, she has addressed the Massachusetts Department of Elementary and Secondary Education, the MA Commission Against Discrimination, the MA Department of Public Health, and the CDC's MA Act Early Summit, as well as presenting at  MA Continuing Legal Education (MCLE) programs. Ms. Ramos also chairs the MCLE Title VI conference.