Long-term and Social Security disability lawyer
Iván A. Ramos has been practicing law for over two decades, focusing on protecting the financial future of disabled individuals. By concentrating on disability benefits law, he has been able to acquire the knowledge and experience needed to succeed against billion-dollar disability insurance companies.
For him, working in disability law is more than just a job or a business opportunity—it's a calling. With a strong commitment to social justice, he believes in protecting the rights of those facing injury or disability, regardless of their means.
Mr. Ramos received his law degree from the University of Connecticut School of Law and his undergraduate degree from Clark University. He is fluent in Spanish and English.
Deep experience in disability law
Mr. Ramos has helped hundreds of clients succeed in getting disability benefits. He often represents those with special situations because of the physical demands of their jobs, including health care workers, business executives, and other professionals. He also serves low- and no-income individuals who are unable to work because of a disability.


Long-Term Disability
Both his knowledge and the location of the Ramos Law headquarters in Hartford, CT, allow Mr. Ramos to represent long-term disability insurance claimants nationwide. Hartford, known as "the Insurance Capital of America," serves as a base of operations for many of the nation's largest insurance companies. Being located in the same state as these companies allows Mr. Ramos to represent individuals from any part of the U.S. or Puerto Rico by bringing legal action in the Connecticut Federal Court.


Social Security Disability
Mr. Ramos represents Social Security disability claimants throughout Connecticut and Massachusetts, as well as Providence, RI. He works with all aspects of the Social Security disability process and has spent years learning about the complex world of Social Security laws and regulations. He is a sustaining member of the National Organization of Social Security Claimants' Representatives.
A commitment to clients & community
Mr. Ramos was born in Puerto Rico, the son of two lawyers. His parents instilled in him the importance of helping people and serving justice. His passion for working with those who are disabled or injured is deeply rooted in his commitment to economic justice and social equality. He represents clients from all walks of life, providing the same exceptional service to each, whether a doctor or a homeless individual.
Mr. Ramos volunteers for several organizations, with a focus on helping those with disabilities. In 2013, the Connecticut Chief Court Administrator appointed him to the CT Attorney Assistance Advisory Committee, serving attorneys who suffer from chronic health issues. He has also served on the Board of Directors of the CT chapter of the Lupus Foundation of America. He is proud to sponsor Los Indios de Mayagüez, a local Little League team.
Learn more about Ramos Law's Social Security disability and long-term disability practices.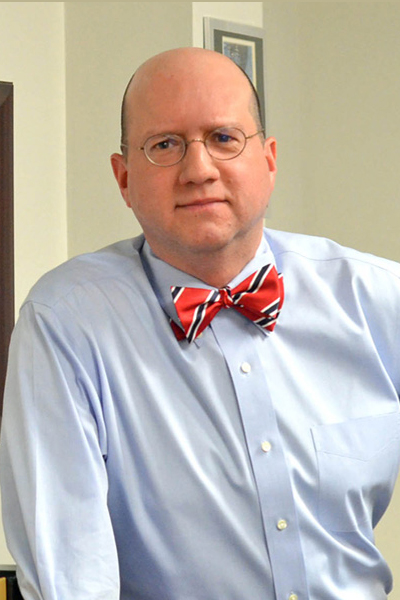 "I wish I could put into words how much I appreciate Attorney Ramos. I don't think there are enough words. My Mom had been out of work for months due to a medical condition that we didn't even have a diagnosis on. Eventually we got a diagnosis and were crushed because we didn't think she would be able to receive assistance with that. My Mother was in severe pain and working was not going to make things better.

When I received the call from Ivan saying that my Mom was approved for Social Security income, I burst into tears. I am so thankful for all of his help. Anytime I called, whether he had good news or not, he immediately contacted me. He was reassuring and helped us every step of the way. We are so thankful for him and recommend him 100%."

—ASHLEY TORRES
"Iván Ramos and his staff are thorough, compassionate, and willing to go the extra mile."

—LINDA DELAIRE