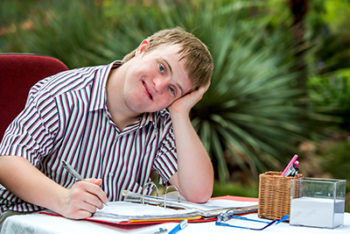 Students with learning disabilities
The attorneys at Ramos Law are dedicated to helping children with learning disabilities get the best education possible. We bring to bear years of experience helping students aged 3–22, including those in pre-K through grade 12 and those transitioning from high school.
We have worked with clients facing a wide range of learning challenges, including:
Anxiety
Asperger's disorder
Attention-deficit/hyperactivity disorder (ADHD)
Autism spectrum disorder
Bipolar disorder
Central auditory processing disorder (CAPD)
Depression
Down syndrome
Dyslexia
Hearing impairment/deafness
Intellectual disability
Mood disorder
Obsessive-compulsive disorder (OCD)
Orthopedic impairment
Speech or language impairment
Traumatic brain injury
Visual impairment/blindness
Other learning disabilities (e.g., in reading, writing, or math)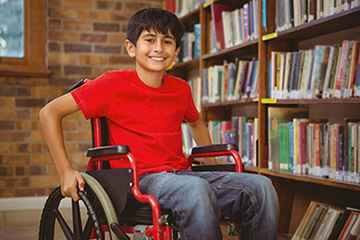 Students with mental or physical health challenges
At Ramos Law, we know that many students who don't have specific learning deficits face mental or physical health challenges that interfere with their education. They may miss school because of illness or hospitalization; face anxiety or depression; or have other issues that cause them to struggle in school.
Students with health impairments that limit their learning are eligible for special education or accommodations under federal law. Yet schools don't always recognize that these students need help, especially if they have done well academically in the past.
No child should be denied full access to education because of a mental or physical health challenge. If your child has a medical, emotional, or other condition that interferes with learning, call to see how Ramos Law can help you work with the school district to gain access to services.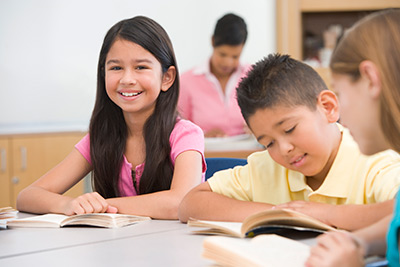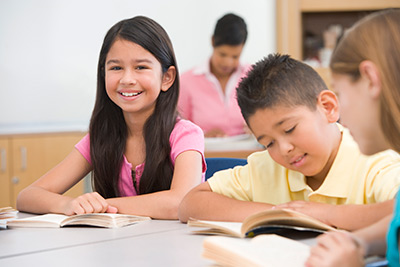 English language learners and students in non–English-speaking families
Students and families who do not speak English as a first language face huge challenges in getting timely access to special education services. Information on education services is often available only in English, and families may struggle to have their child's needs understood. Parents are often isolated from the education decision-making process because of language barriers, denying them the right to be part of an IEP or educational decision-making team.
For special needs students who are English language learners, even getting evaluated for education services can prove difficult. The school may not recognize that a student who speaks another language has a learning disability that requires services. Even if the school agrees to an evaluation, it may not find an evaluator who speaks the student's native language.
At Ramos Law, we can make sure your voice is heard. Our attorneys are uniquely qualified to help families who do not use English as a first language. We have always focused our work on advocating for all families to have a seat at the table, especially if a parent is limited in the ability to speak, understand, read, or write English. Our staff has lived and worked around the world and understand the importance and impact of cultural differences.
We have broad language knowledge, including fluency in Spanish, English, and Portuguese and a working knowledge of multiple other languages. We work closely with interpreters, translators, and cultural brokers to make sure all of our clients feel valued.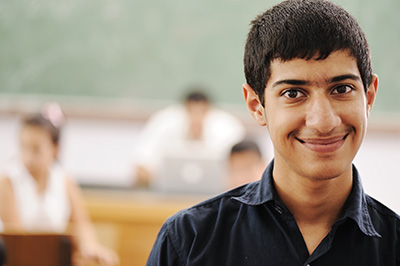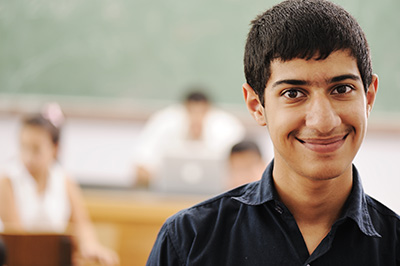 Students facing disciplining, bullying, or discrimination
At Ramos Law, we believe in protecting the civil rights of all children. Special needs students who have been denied access to education because of discipline, bullying, or discrimination need a strong voice for justice on their side.
Discipline
A student who has been suspended or expelled for bullying, or for disruptive or aggressive behavior may in fact have a special education issue that the school is not fully addressing. If your special needs child is facing discipline issues in school, we may be able to help by working to ensure that the disciplinary process is fair and that it results in your child receiving the behavioral support he or she needs as part of the education services provided.
Bullying
On the other side of the coin, a special needs student who is being bullied or harassed may react by misbehaving or refusing to go to school at all. We can help by working with you and the school district to make sure the case is properly investigated and resolved. This includes ensuring that the district creates a strong bullying safety plan to make sure your child feels safe in his or her education environment and is able to thrive.
Discrimination
Federal law states that all students, regardless of race, color, or national origin, must have equal access to education services and to timely referral for evaluation of special needs. All students should also be treated fairly in the evaluation process and in the types and quality of services they receive. If you believe that discrimination is keeping your child from getting fair access to education services, call to talk with one of our experienced education and civil rights attorneys.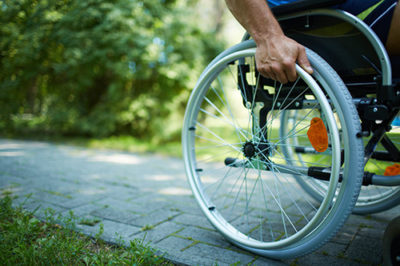 Individuals with long-term or Social Security disability claims
In addition to helping clients access education services, Ramos Law has extensive experience helping disabled individuals get the benefits they are entitled to. If you or someone you know needs help with a disability claim, see our practices in these areas:
Call Ramos Law to get the help your child deserves.